2016 Lane Anderson Adult Readers Award Submissions
The deadline for the 2016 Lane Anderson Award has now passed!  Here are the Adult submissions for the 2016 year:
Adult Readers:
100 MILLION YEARS OF FOOD by Stephen Le
Harper Collins
 In 100 Million Years of Food, biological anthropologist Stephen Le explains how cuisines of different regions developed through millennia of ingenious experimentation, resulting in diets that were finely tuned to human biology and the plants and animals that were available to our ancestors. Today, many societies have strayed far from their ancestral diets and lifestyles, contributing to a rise in so-called diseases of Western civilisation. In clear, compelling arguments based on scientific research, Le contends that ancestral ways of eating and living provide the best first line of defence in protecting our health..
A FIELD GUIDE TO LIES by Daniel J. Levitin
Allen Lane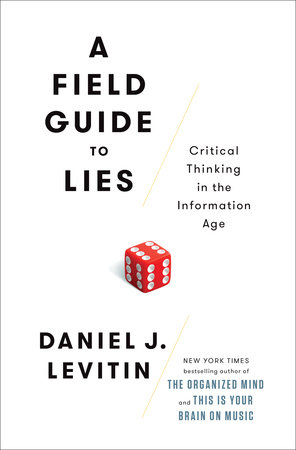 We are bombarded with more information each day than the mind can process.  It's raining bad data, half-truths, and even outright lies.  One of our most trusted guides in the information age, internationally acclaimed author Daniel Levitin, shows us how to recognise misleading news stories, statistics, graphs, and websites, revealing the surprising ways lying weasels can make it so difficult to separate the wheat from the digital chaff.
AT SEA WITH THE MARINE BIRDS OF THE RAINCOAST by Caroline Fox
Rocky Mountain Books Ltd.
At Sea with the Marine Birds of the Raincoast combines the natural and human histories of Pacific Northwest marine birds with Caroline Fox's personal story of her life as a conservation scientist. Accompanied by vivid images, drawings and both archival and modern photography, the narrative follows the author as she sails the coast, documenting marine bird diversity and seasonal shifts in community assemblages. Introducing some of the most fascinating yet poorly understood species, including albatrosses, puffins and cranes, this compelling read calls attention to the urgent conservation challenges faced by marine birds and their ecosystems, as well as their historically complex relationship with human society.
ANTARCTICA by Arnold Zageris
Fitzhenry & Whiteside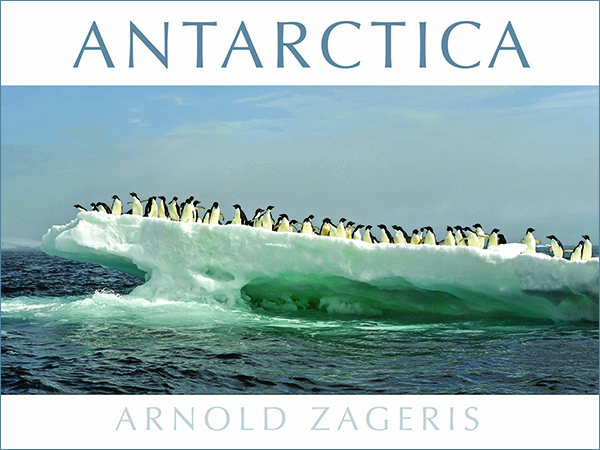 Breathtaking in its superlatives, Antarctica mesmerises visitors with its compelling beauty, awe-inspiring landscapes and imposing grandeur. No continent is its equal.
Antarctica has the heights, the winds, the climate and the aridity. Moreover, its ever-changing and elusive light can paint and transform the spectacle with often fantastical shapes and colours. From the delicate tingling sounds of tiny ice crystals, to the majesty of its towering peaks, and the ferocity of its relentless storms Antarctica animates, inspires, and humbles.
BAD SINGING by Tim Falconer
House of Anansi Press
Tim Falconer, a self-confessed "bad singer," always wanted to make music, but soon after he starts singing lessons, he discovers that he's part of only 2.5 percent of the population afflicted with amusia – in other words, he is scientifically tone deaf. While many tone-deaf people are indifferent to music, or even actively dislike it, for Falconer music is a life-long passion.
Bad Singer chronicles his quest to understand human evolution and music, the brain science behind tone-deafness, his search for ways to retrain the adult brain, and his investigation into what we really hear when we listen to music.
BOILING POINT by Maude Barlow
ECW Press
WE ARE COMPLACENT. We bask in the idea that Canada holds 20% of the world's fresh water – water crises face other countries, but not ours. We could not be more wrong. In Boiling Point, bestselling author and activist Maude Barlow lays bare the issues facing Canada's water reserves, including long-outdated water laws, unmapped and unprotected groundwater reserves, agricultural pollution, industrial-waste dumping, boil-water advisories and the effects of deforestation and climate change. Passionate and cogent, this could be the most important book of the year for Canadians.
LET THEM EAT DIRT Saving your Child from an Oversanitized World by B. Brett Finlay and Marie-Claire Arrieta
Greystone Books Ltd.
T
oday babies and young kids are being raised in increasingly sanitized surroundings. As a result, the beneficial bacteria in their bodies are being altered, promoting conditions and diseases such as obesity, diabetes, and asthma. But as this book shows, there is much that parents can do about it – including breastfeeding if possible, getting a dog, and avoiding antibiotics unless necessary. And yes, it is OK to let kids get dirty.
NORTH AMERICA IN THE ANTHROPOCENE by Robert Sandford
Rocky Mountain Books Ltd.
North America in the Anthropocene maintains that human beings have entered a new historical epoch – the Anthropocene – in which our own economic activity has reached such planetary scale and power that we can no longer count on Earth's natural systems and functions to absorb negative human impacts on landscape and biodiversity.
THE MEMORY ILLUSION by Julia Shaw
Doubleday Canada
"I have convinced people they have committed crimes that never occurred, suffered from a physical injury they never had, or were attacked by a dog when no such attack ever took place. This may sound impossible, but it is simply a carefully planned application of memory science. And while it perhaps sounds a little sinister, I do it in order to help discover how severe memory distortions can come about…"
In The Memory Illusion, forensic psychologist and memory expert Dr. Julia Shaw shows the astonishing ways in which our brains can be led astray.
THE OBESITY CODE by Jason Fung
Greystone Books Ltd.
In this highly readable and provocative book, Dr. Jason Fung sets out an original, robust theory of obesity that provides startling insights into proper nutrition.  In addition to his five basic steps, a set of lifelong habits that will improve your health and control your insulin levels, Dr. Fung explains how to use intermittent fasting to break the cycle of insulin resistance and reach a healthy weight – for good.
THE PIPESTONE WOLVES by Gunther Bloch and John Marriott
Rocky Mountain Books Ltd.
While there are many ways to gather information and gain knowledge, this volume is the culmination of decades of observing wolves in their natural environment. The book will elevate your overall understanding of canid behaviour and challenge the conventional wisdom of some long-held myths.
THE PEACE IN PERIL by Christopher Pollon and Ben Nelms
Harbour Publishing
An exploration of the Site C dam's location and the pending destruction of an irreplaceable stretch of river and land between Hudson's Hope and Fort St. John, British Columbia.
Equal parts travel adventure, history and journalistic exploration, The Peace in Peril is a story about the dubious trade-off of hydro power for resources like timber and farmland, but also far more: the Peace Valley has been a prosperous home to people for eleven thousand years. How will lives be erased or irrevocably altered when the next great flood rises up to engulf the Peace River valley?
THE SCIENCE OF WHY by Jay Ingram
Simon & Schuster
Don't worry, you're not alone. Acclaimed science writer and broadcaster Jay Ingram wonders the same things. After a long career asking important questions (Does
time speed up as we age?  How much Neanderthal is in me? Why do some animals throw their feces?), he's here to put our scientific quandaries to rest. In this insightful, witty book for curious readers of all ages, Jay shares his favourite head-scratchers and mind-benders, settling pressing questions.
Whimsically illustrated and chock-full of fun science facts (and fictions), this book will delight and surprise your inner science geek.